When I Remember
Book Description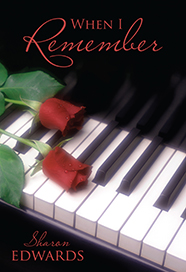 He was the love of her life. And he had turned his back on her when she had needed him most. She had tried to hate him—and convinced herself that she did. So then, why was he always hovering there at the edge of her thoughts? Why did his memory haunt the deepest reaches of her heart? How could it still hurt so much after ten long years?
Born into a musical family, Cara Matthews was a child prodigy, destined for the world's concert halls—or so her parents had planned. But Cara's heart had led her on a different path, to David, to a love and a happiness she had always hoped for. David had understood her and allowed her to be who she really was, had been her strength and comfort. But David had had ambitions, too, casting her aside as he had pursued his own dreams, and nothing else—neither she nor a terrible loss—had seemed to matter. Were her parents right? Had he only used her as a stepping stone? In the end, had he loved himself more than he had ever loved her? But now, what was he doing—here in Paris—at her father's concert? Why did he suddenly seem to be there, everywhere she turned? After all these years? Just when she was finally putting her life back together.
When I Remember is a tender, heart-breaking tale of the destructive power of lies, manipulation, and deception. But it is also a story of the enduring power of love, when the heart knows better…and remembers.